4 Great Reasons to Remodel Your Basement Near Boston, Lowell, Cambridge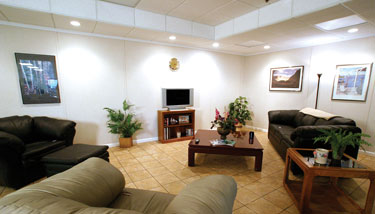 1. No moisture, no mold, no problems. Thanks to high-tech materials and skilled installers, a finished basement can be just as comfortable, functional and attractive as any room in the house.
Find out more about our innovative Basement Finishing Components that we use.
2. Inexpensive extra space. A basement remodel adds a floor of quiet, private space for a fraction of what you'd pay to build an addition.
Unlike an addition, basement remodeling won't diminish the size of your yard.
3. Excellent return on investment. A basement remodel ranks right up there with kitchen and bath remodeling in terms of improving a home's resale value.
4. Energy savings. Adding insulation and super-efficient windows in the basement will improve your home's comfort while saving money on heating and cooling costs.
You may also qualify for rebates based on these energy upgrades.
Looking for a price? Get a no cost, no obligation free estimate.