Basement Remodeling Cost & Pricing Near Lowell, Boston, Cambridge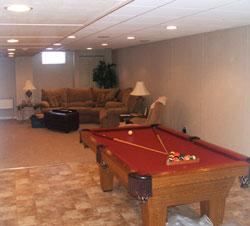 Selecting Total Basement Finishing to install Total Basement Finishing's basement finishing system is a choice of long-lasting beauty and value for your newly finished space. Our goal is to provide and install quality basement finishing materials that have been designed specifically for the basement environment, so they'll last for decades to come. While there are cheaper alternatives to our system on the market, we've developed, researched, and tested a basement finishing system that we believe offers the most valuable return on your home improvement investment.
For a free, no-obligation basement remodeling estimate, call or contact us online today! Total Basement Finishing proudly serves Massachusetts, including areas surrounding Cambridge.
Basements are unique spaces that come in a wide variety of shapes and sizes, with support beams, staircases, pipes, furnaces, water heaters, heating ducts, windows, and a variety of other obstacles. When the basement is finished, it can be done so in an extremely wide variety of ways. Some homeowners opt to finish the entire basement, while others leave a section unfinished to use as storage. And we've installed rooms of all types- from bathrooms and bedrooms to home theaters, personal spas, and basement bars. To put it simply: no two basement finishing jobs are exactly the same.
Basement Finishing Cost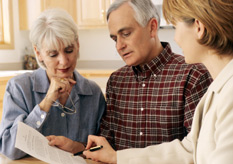 To ask a basement remodeler how much it would cost to finish the basement is like asking a carpenter how much it would cost to build them a house. With unanswered questions like "How large is your basement?", "How many rooms would you like?" "Will you need egress windows?", "What kinds of appliances and electrical work will you need?" "Will you be installing our flooring or having a custom carpet installed?", and countless others, you can probably imagine how difficult it would be to price the remodeling of a basement offhand.
Total Basement Finishing would like to offer a free, no-obligation visit from one of our basement finishing specialists, who can visit your home and help you decide on the best basement finishing plan for you. Our specialists are trained and certified at the Total Basement Finishing international headquarters in Seymour, Connecticut to ensure that your service is of the highest professional quality. Your representative will conduct a professional assessment of your basement and make recommendations of effective options for your project. We have a flexible basement finishing system, including a variety of options for your basement flooring, finished walls, drop ceiling, and energy efficient windows.
Looking for a price? Get a no cost, no obligation free estimate.